McNab Cattle Dogs
All you beasts wild and tame, bless the Lord. Praise and exalt him above all forever (Daniel, 3:81).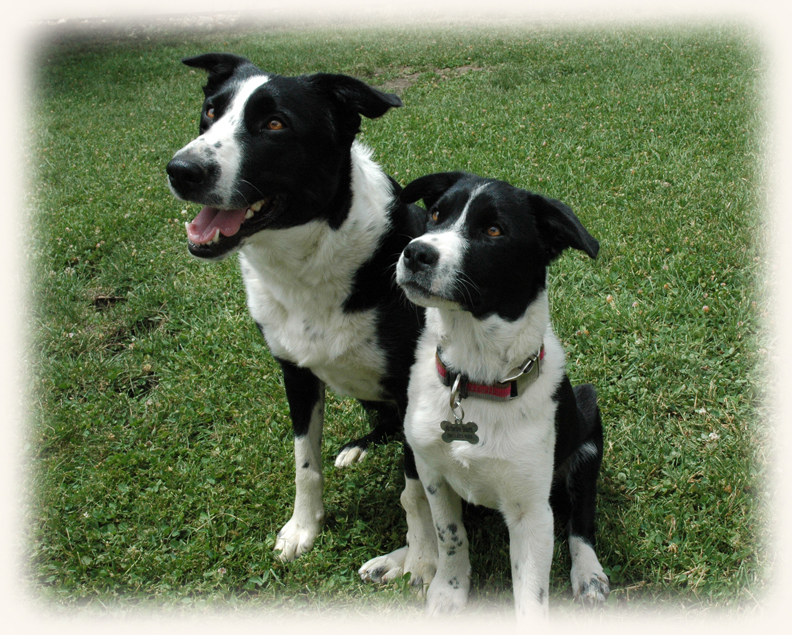 Our McNab cattle dogs play an important role at our monastery, assisting the sisters daily to bring in our small herd of dairy cows from their one-hundred-acre hilled pasture for the afternoon milking. The breed's intelligence, warmth, loyalty, desire to please, innate herding ability, agility, and stamina all contribute to making them an ideal working dog for our community.
The McNab breed most closely resembles the border collie, although they are more "balanced" and less high-strung than their better known counter-part. They come in a variety of colors and have a very low maintenance coat. McNabs are very well suited for herding, frisbee, obedience and agility competition, and search and rescue work. They also are affectionate and devoted family companions for an active family or individual with a fenced in yard. (They would not be suited to live in an apartment).
Puppies Available for Sale

Six puppies (pictured below) were born to our McNabs Duke and Blitzy on December 22, 2016– two female and four male. Four of the puppies are red tri-colored like their father– an auburn brown with white markings and tan highlights. One male is red & white and another male is black & white like his mother. The puppies should ultimately reach an adult weight of 40-55 lbs (the females being a little smaller than the males).
****All puppies from the 2016 litter have been sold. We are planning a litter for fall 2017.****
Please contact us for more information or to reserve a puppy.
Email: norbertinecanonesses1@gmail.com or
Phone: (661)823-1066 or (661) 221-2013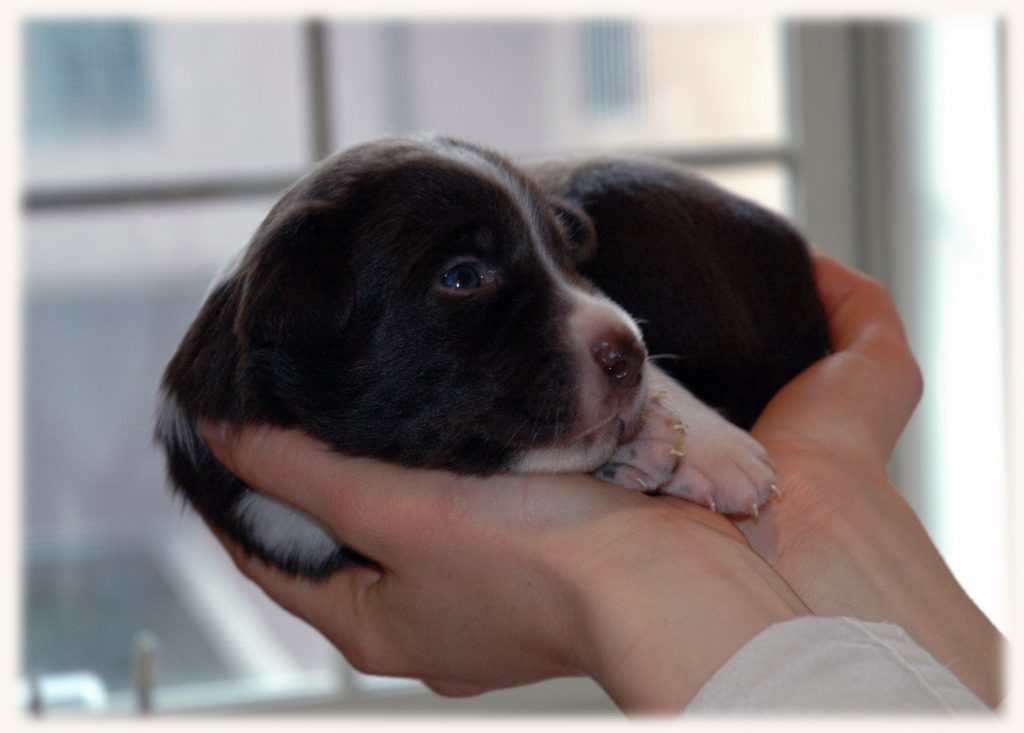 [The Christian] must learn the deepest meaning and the value of all creation, and its orientation to the praise of God.
(Lumen Gentium, 36)