The Norbertine Sisters' Christmas Wreaths and Gift Boxes
Limited Supply of Fresh Hand-made Balsam Christmas Wreaths



We make our 24-inch wreaths with full fresh Balsam (Northern White Fir) pine boughs. Each wreath is made with 2-3 pounds of balsam greenery, and is adorned with frosted and natural pine cones, along with a large custom-design ribbon hand-made by the sisters.
Ordering Information
Download our wreath and gift box flyer with all your ordering and shipping information and an order form to order our Christmas wreaths. You can also contact us directly at (661) 823-1066 -or- norbertinecanonesses@gmail.com
Our Christmas Gift Boxes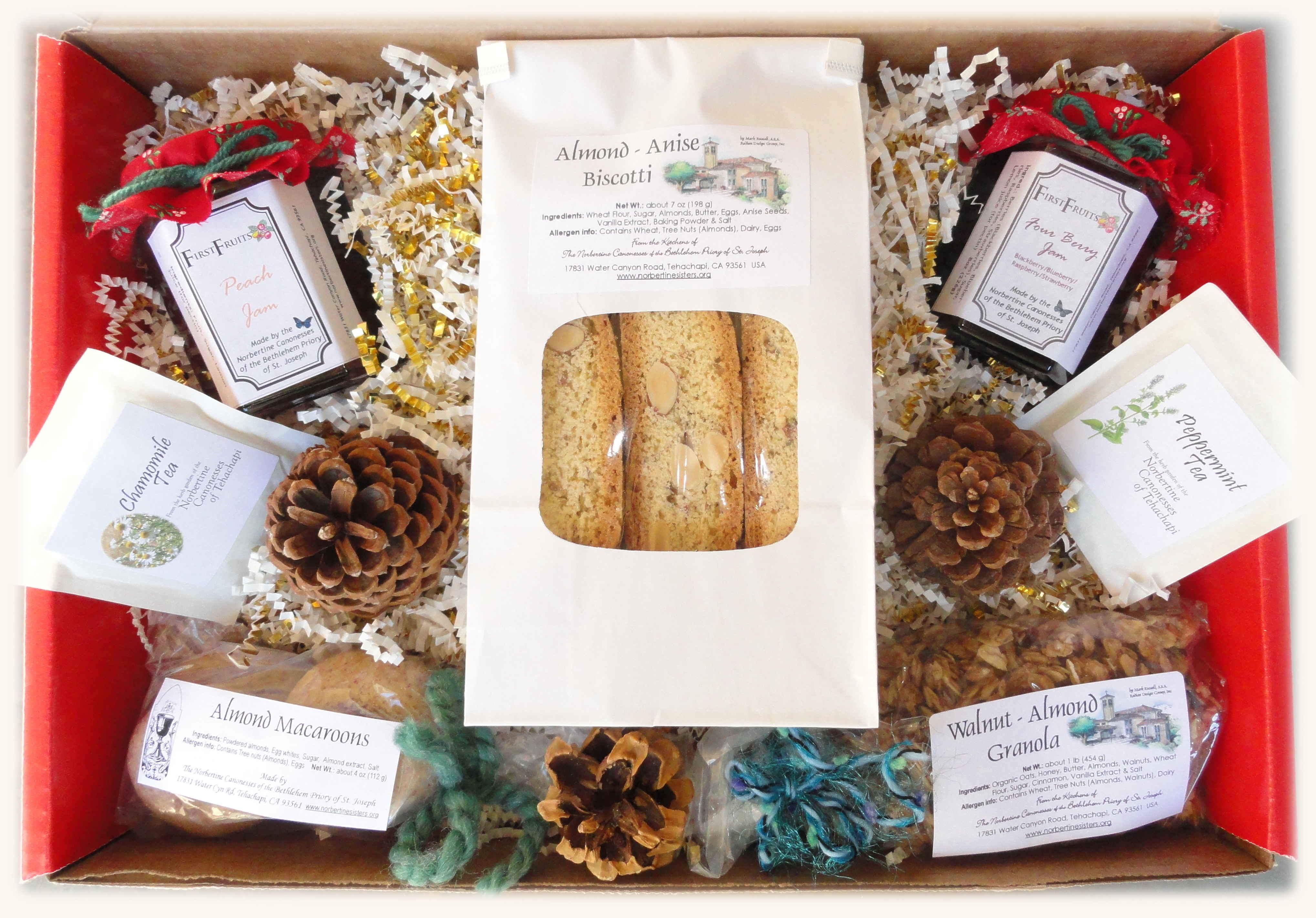 Our Christmas Gift Boxes contain a selection of treats from our Monastery kitchen, all gift shop favorites made by the Sisters.
Each Gift Box now includes:
2 jars of jams or jellies
1 package of almond-anise biscotti
1 package of almond macaroons
1 package of walnut-almond granola
2 tea bags (herbs from our Monastery gardens)
Each box comes with a Christmas gift card and may be shipped anywhere in the USA via UPS/Sure Post (US mail). Click here for a Christmas Gift Box order form.