AKC Labrador Retrievers
We breed "dual-purpose" AKC Labrador Retrievers from carefully-selected conformation and hunting bloodlines. We aim to combine excellent temperaments and intelligence with beauty and athletic ability. Our Labradors have been extensively health-screened, including OFA eye, hip, and elbow testing, as well as DNA screening for over 150 genetic diseases. (We provide a life-time guarantee that our Labrador puppies will be free from all these diseases, including the fifteen testable genetic conditions common to the breed.) Our Labrador Retrievers enjoy daily walks with the nuns on our 450+ acres of forest, hilled pastureland, and orchards, and are always ready for a game of fetch or a swim in our lakes. All of our Labradors have earned their AKC Canine Good Citizen (CGC) title.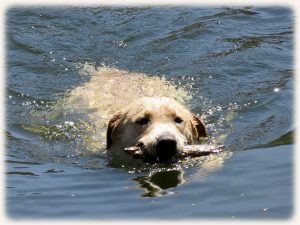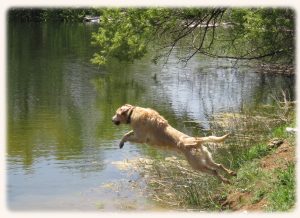 Our Labradors would be well-suited for therapy, hunting, obedience, and search and rescue work. They would also be affectionate and devoted family companions for an active family or individual with a fenced-in yard. (They would not be suited to live in an apartment).
Upcoming Litter/Available Puppies

We welcomed our first litter of Labrador Retrievers from Teddy and Rosy on June 16, 2018. No puppies are currently available. Please contact us as soon as possible if you are interested in more information or in reserving a puppy from our 2019 litters.
Please contact us for more information or to reserve a puppy.
Email: Bethlehemkennels@gmail.com
Phone: 661-221-2013

"Each of the various creatures, willed in its own being, reflects in its own way
a ray of God's infinite wisdom and goodness" (Catechism of the Catholic Church n. 339).